Curriculum vitae
I'm a php developer
---
About me
I'm a driven woman that found her passion in webdevelopment. I like structure and I write down everything I find important. I have eye for detail and I'm not afraid to ask questions. I find it important to work in a team, because I learn more in collaborating with others than I do by myself. I'm a part of the Drupal community. Drupal is an open source CMS with a great community. I find it important to parttake in this and to help make the CMS better. I have helped organise multiple Drupal events in my own time. For example: the DrupalJam 2017 (core organisation team), DrupalJam 2018 (room supervisor), DrupalCon Europe 2017, 2018 & 2019 (mentoring).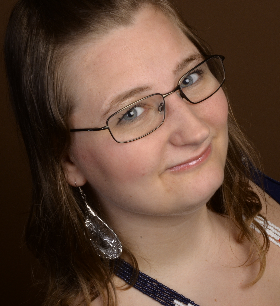 Details
Name:
Merel van Empel
Date of birth:
25t of November 1987
Location:
IJmuiden, the Netherlands
September Multimedia
20-11-2017 - present
Full stack Drupal Developer
Activities: Building now functionalities for an interactive education system for chronic disorders, repairing bugs and working the servicedesk (e-mail).
Synetic
19-9-2016 - 18-11-2017
Backend Drupal Developer
Activities: Building new functinonalities for websites of multiple (big) companies & repairing bugs.
Vrije Universiteit Amsterdam
1-7-2014 - 31-12-2015
Intern - Scientific internship: Bioinformatics
Activities: Creating a web-based platform for the gamification of biologcal annotations which is compatible with the "CrowdTruth" platform (
https://crowdtruth.org
), shaping tasks for the annotation of microscopic images (counting cells and nuclei and localising vesicles), shaping tasks for annotation of petri dish images (counting colonies), shaping annotation data of the platform with annotation data from CrowdFlower and automatic annotation tool "CellProfiler".
KarmaCom
04-09-2013 - present
Owner, Backend Drupal Developer
Activities: Building and maintaining websites for multiple small businesses.
Woodwing
28-6-2012 - 31-8-2013
Developer, RIA Tester
Activities: Creating automatic tests for the software made by WoodWing & create new features and repair bugs in said software.
MongoDB & Robomongo
★★☆☆☆
Nederlands (Native)
★★★★★
st. Michaël College Zaandam
1999 – 2006
VWO - NG profile
Elective courses: Informatica and Management & organisation
Vrije Universiteit Amsterdam
2007 – 2014
WO - Bachelor Biology
Direction: Mostly molecular Biology (working with protein, DNA, microorganisms etc.)
Vrije Universiteit Amsterdam
2011 – 2017
WO - Master Bioinformatics (Not finished)
Direction: This education focusses on structuring and processing data that has been aquired for the science of Biology. Nowadays, the amount of biological data that is generated is so high, that it's too much to keep track of by hand. This field focusses on writing algorithms to discover patterns and to make predictions about (among other things) proteinstructures based on DNA.